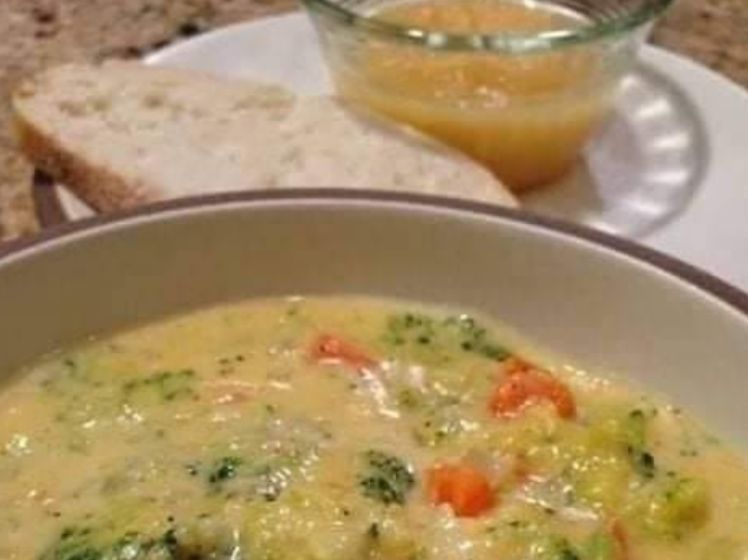 Introduction
There's nothing quite like the heartwarming blend of cheese and broccoli, especially when it's transformed into a creamy, indulgent soup. Our recipe for Broccoli Cheese Soup for the Crock Pot is not just a meal; it's a comforting experience that soothes the soul. This recipe is perfect for those chilly evenings when all you crave is something hearty and warming. The ease of preparation in a Crock Pot makes it an ideal choice for busy weekdays or lazy weekends. Let's embark on this culinary journey together, creating a soup that's bound to become a family favorite.
Ingredients
1/2 cup onion, chopped
2 tablespoons butter or margarine
1 (10 ounce) can cream of chicken soup
1 1/2 cups milk
1 lb Velveeta cheese, cubed
1 (10 ounce) package frozen chopped broccoli
Directions
Start by sautéing the chopped onion in butter until translucent and aromatic.
In your Crock Pot, combine the sautéed onions with the cream of chicken soup, milk, cubed Velveeta cheese, and frozen chopped broccoli.
Stir the ingredients to ensure they are well mixed.
How to Prepare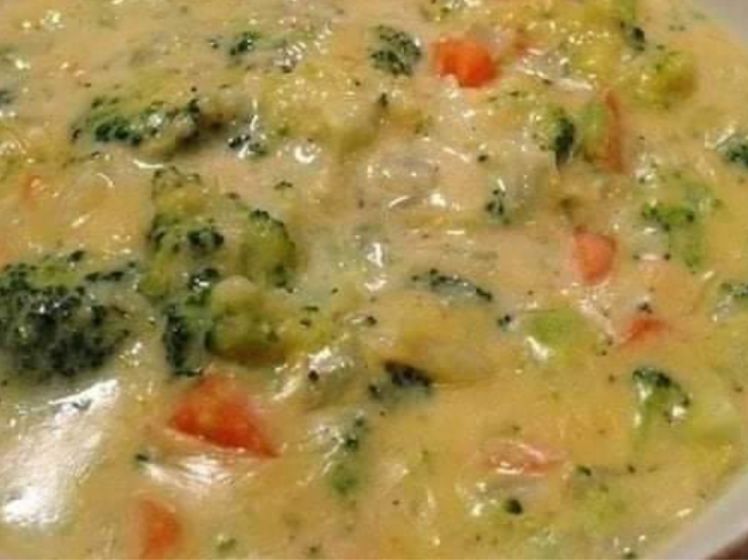 Once you've added all the ingredients to the Crock Pot, set it on low. Allow the soup to cook for 3-4 hours, stirring occasionally. This slow cooking process is key to melding the flavors together and achieving that perfectly creamy texture.
Preparation Time
Prep Time: 10 minutes
Cook Time: 3-4 hours
Total Time: Approximately 4 hours 10 minutes
Servings
This recipe yields about 6 servings, making it ideal for family dinners or meal prep for the week.
FAQs
Q: Can I use fresh broccoli instead of frozen? A: Absolutely! Fresh broccoli can be used; just chop it into small florets before adding to the pot.
Q: Is there a substitute for Velveeta cheese? A: You can use cheddar cheese as an alternative, though it may alter the texture slightly.
Q: Can I make this soup vegetarian? A: Yes, simply swap the cream of chicken soup with a vegetarian alternative like cream of mushroom.
Q: What's the best way to store leftovers? A: Store in an airtight container in the refrigerator for up to 3 days.
Q: Can I freeze this soup? A: Yes, it freezes well. Thaw in the refrigerator overnight before reheating.
Conclusion
Our Broccoli Cheese Soup for the Crock Pot recipe is more than just a dish; it's a testament to the joy of simple, comforting meals. The creamy, cheesy goodness combined with the nutritious broccoli creates a perfect balance of flavor and health. Whether you're feeding a family, impressing guests, or just treating yourself, this soup is sure to satisfy. Remember, cooking is not just about the end product; it's about the joy of creating something delicious and nourishing. So, gather your ingredients, set your Crock Pot, and get ready to enjoy a bowl of creamy delight!