1. Introduction
Baking homemade biscuits is an art that combines simplicity and tradition. Our recipe for Butter Biscuits will guide you through creating these golden, flaky delights. Perfect as a comforting breakfast treat or as a side to your favorite meals, these biscuits are sure to impress with their rich, buttery taste and perfect texture. Whether you're a seasoned baker or new to the kitchen, this recipe promises a delightful baking experience and delicious results.
2. Ingredients
2 cups all-purpose flour (use self-rising flour to omit baking powder and salt)
1 Tbsp baking powder (skip if using self-rising flour)
½ tsp salt (omit with self-rising flour)
½ cup salted butter, cut into small pieces (add ¼ tsp more salt if using unsalted butter)
1 cup milk (regular or buttermilk)
3. Directions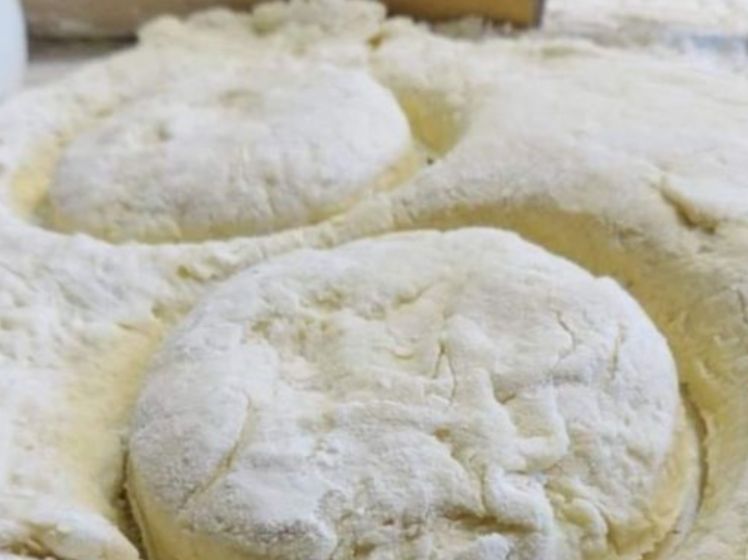 Preheat your oven to 400°F.
In a large bowl, whisk together flour, baking powder, and salt.
Add the butter pieces and blend until the mixture resembles coarse crumbs.
Gently stir in milk until the dough comes together.
4. How to Prepare
Flour a surface and roll out the dough to ¾ inch thickness.
Cut out biscuits with a cutter and place on an ungreased baking sheet or skillet, ensuring they touch.
Bake for 10 minutes or until golden brown.
5. Preparation Time
Total Time: Approximately 30 minutes

Prep: 20 minutes
Bake: 10 minutes
6. Servings
7. FAQs
Q: Can I use whole wheat flour? A: Yes, but the biscuits will be denser.
Q: How do I store leftovers? A: Store in an airtight container for up to 3 days.
Q: Can I freeze the dough? A: Yes, freeze cut biscuits on a tray, then transfer to a bag.
Q: How can I make them fluffier? A: Ensure not to over-knead the dough and use cold butter.
Q: What can I serve them with? A: Try them with gravy, jam, or honey.
8. Conclusion
Butter Biscuits, with their golden crust and tender crumb, are a testament to the beauty of simple baking. Whether you're enjoying them with a smear of jam on a lazy Sunday morning or alongside a hearty stew, these biscuits bring warmth and joy to any table. The satisfaction of pulling these golden beauties out of the oven is unmatched. Bake a batch today and let the aroma of freshly baked biscuits fill your home, bringing smiles and comfort to those around your table.