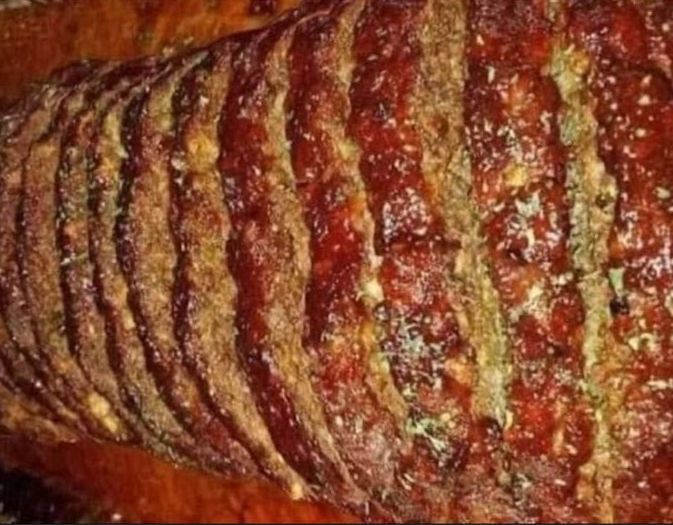 1. Introduction
There's something undeniably comforting about a classic, old-fashioned meatloaf. It's a dish that reminds us of home, of family gatherings, and simple, yet satisfying meals. This Old Fashioned Meatloaf recipe brings back all those warm memories with its hearty texture and rich flavors. It's a straightforward, no-fuss recipe that combines simple ingredients to create a dish that's more than the sum of its parts. Perfect for a cozy family dinner or a nostalgic trip down memory lane, this meatloaf is sure to please everyone at the table.
2. Ingredients
1 1/4 cups old fashioned rolled oats
1/4 cup milk
1 lb. ground beef
2 large eggs, beaten
1 package dry onion soup mix
1 clove garlic, minced
1 tablespoon Worcestershire sauce
3 tablespoons ketchup
1/2 teaspoon pepper
Topping:

1/4 cup ketchup
1 teaspoon Worcestershire sauce
1 teaspoon yellow mustard
3. & 4. Directions & How to Prepare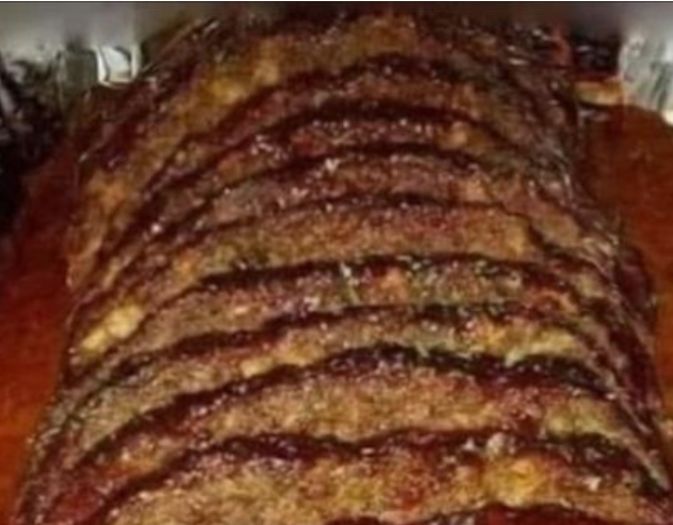 Preheat your oven to 375°F (190°C).
In a large bowl, combine the oats and milk. Allow the oats to soak for about 15 minutes.
Add the ground beef, beaten eggs, onion soup mix, minced garlic, Worcestershire sauce, ketchup, and pepper to the oat mixture. Mix thoroughly with your hands, ensuring the oats are well incorporated into the meat.
Transfer the mixture to a 9×9 inch baking pan. Shape it into a loaf approximately 1 & 3/4 inches thick.
Bake in the preheated oven for 30 minutes.
While the meatloaf is baking, prepare the topping by whisking together ketchup, Worcestershire sauce, and yellow mustard.
After 30 minutes, remove the meatloaf from the oven, brush it evenly with the prepared topping, and return to the oven for an additional 10 minutes.
Let the meatloaf rest for 5 minutes before slicing. This allows the juices to settle, ensuring a moist and flavorful meatloaf.
5. Preparation Time
Total Time: 55 minutes

Prep Time: 20 minutes (including oat soaking)
Cook Time: 40 minutes
Resting Time: 5 minutes
6. Servings
This recipe yields 6 to 8 servings.
7. FAQs
Can I substitute the oats?

Yes, breadcrumbs or crushed crackers can be used as a substitute.

Can I make this meatloaf with other types of meat?

Absolutely! Try using turkey or pork for a different flavor profile.

How do I know when the meatloaf is done?

The meatloaf is done when it reaches an internal temperature of 160°F (71°C).

Can I prepare this meatloaf in advance?

Yes, you can prepare and shape the meatloaf a day ahead and refrigerate until ready to bake.

How should leftovers be stored?

Store leftovers in an airtight container in the refrigerator for up to 3 days.
8. Conclusion
Our Old Fashioned Meatloaf is more than just a meal; it's a heartwarming experience that brings the family together. It's a testament to the power of simple, wholesome ingredients and traditional cooking techniques. Whether you're a seasoned cook or a beginner in the kitchen, this recipe is sure to yield delicious results. Serve it with your favorite sides like mashed potatoes and green beans for a complete, satisfying meal. The beauty of this dish lies in its versatility, making it perfect for any day of the week. Enjoy the rich, savory flavors and let every bite take you back to the good old days.