1. Introduction
Welcome to the world of delightful baking, where the aroma of freshly baked goods fills the air! Today, we're embarking on a culinary journey to create the ultimate Zesty Lemon Loaf. This recipe is a perfect blend of tangy and sweet, promising to tantalize your taste buds. The lemon loaf is not just a dessert; it's an experience, a perfect companion for your afternoon tea or a comforting treat after a long day. So, let's get started on this simple yet rewarding journey of baking the perfect lemon loaf.
2. Ingredients
3 large eggs
1½ cups cake flour
1 cup granulated sugar
⅓ cup lemon juice
½ cup coconut oil
2 tbsp butter, softened
1 tsp lemon extract
1 tsp vanilla extract
1 tsp baking powder
½ tsp baking soda
½ tsp salt
For the Lemon Icing:

1 cup + 1 tbsp powdered sugar
2 tbsp whole milk
½ tsp lemon extract
3. Directions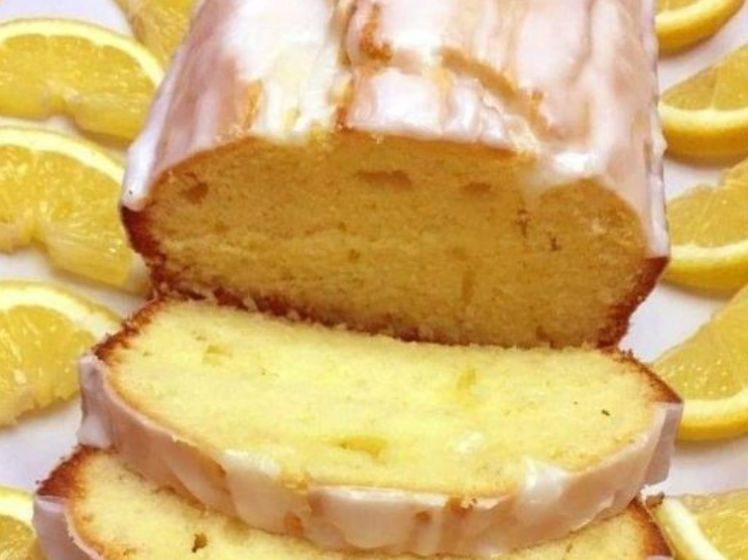 Follow these steps carefully to achieve the best results:
Preheat your oven to 350°F (175°C).
Lightly grease a loaf pan.
4. How to Prepare
Mix Dry Ingredients: In a medium bowl, whisk together the cake flour, baking soda, baking powder, and salt.
Blend Wet Ingredients: In a separate bowl, use an electric mixer to blend eggs, granulated sugar, softened butter, vanilla extract, lemon extract, and lemon juice.
Combine: Gradually mix the dry ingredients into the wet ingredients until well combined. Avoid overmixing.
Add Oil: Stir in the coconut oil and blend for a few seconds more.
5. Preparation Time
Prep Time: 20 minutes
Cook Time: 40-45 minutes
Total Time: About 1 hour 5 minutes
6. Servings
This recipe yields one loaf, serving approximately 8-10 slices.
7. FAQs
Can I use regular flour instead of cake flour? Yes, but cake flour gives a lighter, softer texture.
How do I know when the loaf is done? Insert a toothpick into the center; it should come out clean.
Can I substitute the coconut oil? Yes, vegetable oil or melted butter can be used.
How long does the loaf stay fresh? It stays fresh for 3-4 days at room temperature, properly covered.
Can I freeze the lemon loaf? Yes, wrap it well and freeze for up to 3 months.
8. Conclusion
Our journey in baking the perfect Zesty Lemon Loaf concludes here. What we have now is not just a cake, but a piece of art, infused with the freshness of lemons and the love of homemade baking. This loaf is sure to bring a smile to anyone's face, be it during a family gathering, a friend's get-together, or simply a personal treat. Remember, baking is about enjoying the process as much as the final product. So, slice up your lemon loaf, pour yourself a cup of tea, and savor each bite of this citrusy delight.