Introduction
Welcome to the delightful journey of making the Ultimate Gooey Hot Fudge Pie! This recipe is a perfect blend of simplicity and indulgence, ideal for anyone looking to impress with minimal effort. Whether you're a seasoned baker or a first-timer, this pie promises to be a crowd-pleaser. Imagine the rich, fudgy center melting in your mouth, contrasted with a slightly crisp exterior – it's a chocolate lover's dream come true. Not only is this pie delicious, but it's also incredibly easy to prepare, making it perfect for any occasion, from cozy family gatherings to grand celebrations. Let's embark on this sweet adventure and create a dessert that's sure to become a favorite!
Ingredients
1 stick butter, softened
1 cup sugar
2 eggs
1 teaspoon vanilla extract
3 tablespoons cocoa powder
1 teaspoon salt
1/2 cup all-purpose flour
Directions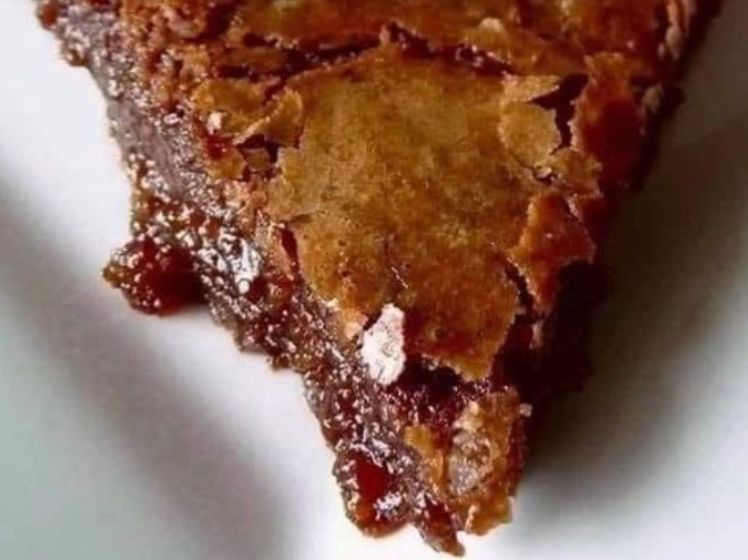 Preheat your oven to 350°F (175°C).
In a large bowl, cream the butter and sugar using an electric mixer until fluffy (about 3 minutes).
Manually blend in the eggs and vanilla, ensuring a smooth consistency.
Gently fold in the cocoa powder, salt, and flour until well combined. Avoid overmixing to maintain the gooey texture.
How to Prepare
Grease an 8-inch pie pan using butter or non-stick cooking spray.
Pour the batter into the pan, smoothing the top with a spatula.
Bake in the preheated oven for 30 to 35 minutes. The center should be set but still slightly wobbly for that perfect gooeyness.
Allow the pie to cool slightly before serving.
Preparation Time
Total Time: Approximately 50 minutes (Preparation: 15 minutes, Baking: 35 minutes)
Servings
This recipe yields 8 delightful servings.
FAQs
Can I use a different type of flour?

Yes, you can use gluten-free or whole wheat flour, but the texture might vary slightly.

How do I know when the pie is perfectly baked?

The edges should be set, but the center will still be slightly gooey.

Can I make this in advance?

Absolutely! It can be prepared a day ahead and warmed up before serving.

What's the best way to store leftovers?

Store in an airtight container at room temperature for up to 3 days.

Can I add nuts or chocolate chips?

Yes! Feel free to customize with your favorite add-ins.
Conclusion
The Ultimate Gooey Hot Fudge Pie is more than just a dessert; it's a celebration of simple ingredients coming together to create something extraordinarily delicious. It's a testament to the fact that great flavors don't always require complex recipes. This pie, with its rich, fudgy center and crisp crust, is a perfect treat for any occasion. Whether you're a beginner or a pro in the kitchen, this recipe is sure to bring smiles and satisfaction to your table. So, preheat your oven, gather your ingredients, and get ready to indulge in the gooey goodness of this amazing pie!