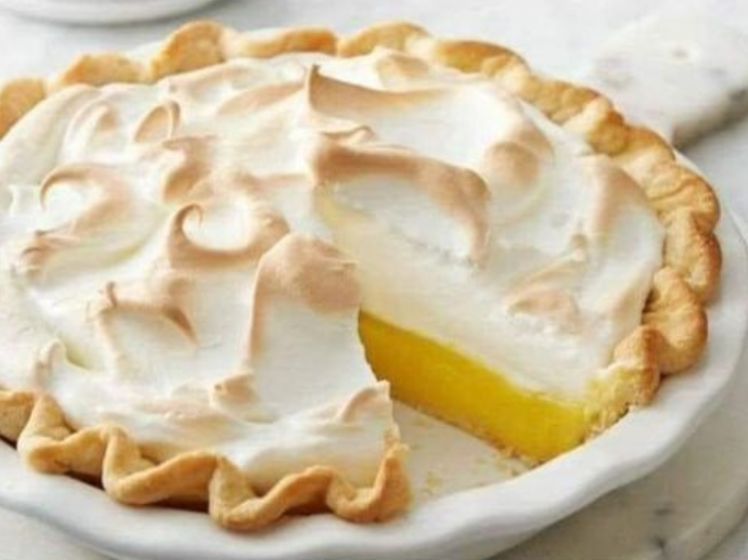 1. Introduction
Imagine a dessert that dances on your taste buds, balancing the bold zest of lemons and limes with the sweet caress of creamy filling. This Lemon-Lime Pie, a delightful fusion of citrus and sweetness, is more than just a dessert; it's an experience. Each bite takes you on a journey – from the crumbly, buttery crust to the smooth, tangy filling, topped off with a cloud of whipped cream. Perfect for summer picnics, family gatherings, or a quiet evening, this pie will leave you and your guests craving for more. Let's embark on this culinary adventure and discover the magic of creating your own Lemon-Lime Pie.
2. Ingredients
1/2 cup unsalted butter
1/4 cup granulated sugar
1 14 oz.-can sweetened condensed milk
4 large egg yolks
1/4 cup lemon juice
1/4 cup lime juice
2 cups whipped cream
3. Directions
Follow these steps for a perfect Lemon-Lime Pie: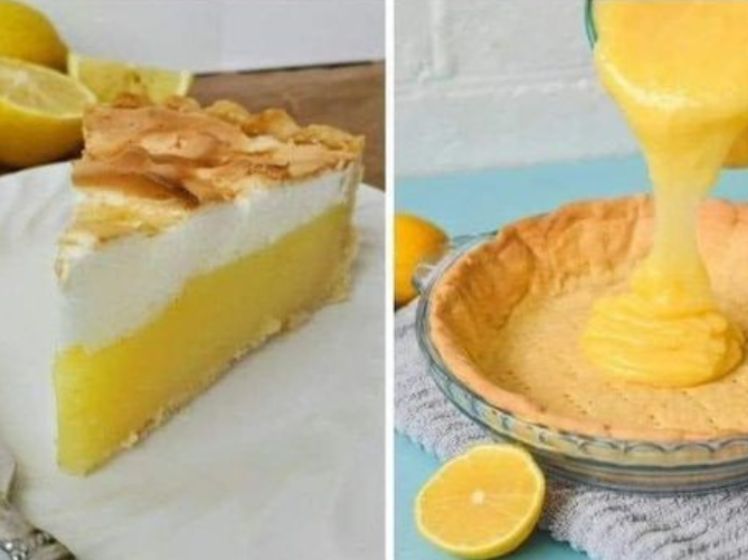 Step 1: Prepare the crust
Step 2: Make the filling
Step 3: Assemble and bake
Step 4: Cool and serve
4. How to Prepare
Step 1 (Crust): Crush crackers coarsely, then mix with butter and sugar. Press this blend into a 9-inch pie pan and bake until golden brown. Step 2 (Filling): Whisk sweetened condensed milk, egg yolks, and citrus juices. Pour into crust and bake until set. Step 3 (Assemble): Cool the pie, then refrigerate. Top with whipped cream before serving.
5. Preparation Time
Preparing the crust: 15 minutes
Baking the crust: 20-25 minutes
Preparing the filling: 10 minutes
Baking the pie: 15 minutes
Cooling and refrigeration: Minimum 3 hours
6. Servings
This recipe yields 8 delectable servings.
7. FAQs
Q: Can I use bottled lemon and lime juice? A: Fresh juice is recommended for the best flavor, but bottled juice can work in a pinch.
Q: How long can I store the pie? A: The pie stays fresh in the refrigerator for up to 3 days.
Q: Can I make this pie gluten-free? A: Absolutely! Use gluten-free crackers for the crust.
Q: Is it possible to make this pie ahead of time? A: Yes, you can prepare it a day in advance. Add the whipped cream just before serving.
Q: Can I freeze this pie? A: Freezing is not recommended as it may alter the texture of the filling and crust.
8. Conclusion
As you relish each bite of this Lemon-Lime Pie, you're not just enjoying a dessert; you're savoring a masterpiece of flavors and textures. The citrus notes of lemon and lime blend harmoniously with the creamy filling, all encased in a buttery, crumbly crust. This pie is not just a treat; it's a celebration, a moment of pure joy and indulgence. Whether you're a seasoned baker or a novice in the kitchen, this recipe promises success and delight. So go ahead, gather your ingredients, and start the journey of creating your very own Lemon-Lime Pie – a symphony of flavors waiting to be discovered.